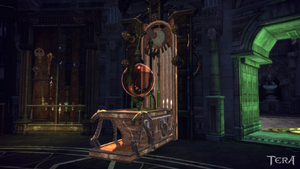 Alchemy is a craft skill used to make consumable items like potions, scrolls, and dyes. Alchemy is an extremely versatile skill that every class can make use of, and as such it uses ingredients obtained through all the various gathering skills as well as its own specialized materials refined from rare version of gathered items.
A-F
Artisan Refining Kit
Fine Luria Fibers
G-L
Lightning Essence
Luria Fibers
M-R
Nostrum of Energy V
Pure Lightning Essence
Quality Alchemical Kit
Quality Scroll Kit
Ranger's Nostrum V
S-V
X-Z
Ad blocker interference detected!
Wikia is a free-to-use site that makes money from advertising. We have a modified experience for viewers using ad blockers

Wikia is not accessible if you've made further modifications. Remove the custom ad blocker rule(s) and the page will load as expected.