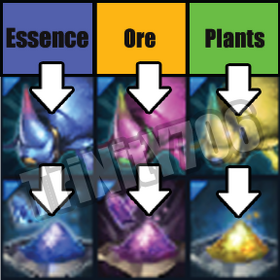 Etching is a craft skill used to make consumable scrolls that can be applied to armor and weapons. Characters must be level 60 in order to begin Etching and etching scrolls can only be applied to level 60 gear.
Scarabs and Scarab Powder
Edit
Etching requires scarab powder refined from scarabs that are gathered from either ores (Elemental scarabs), plants (Straw scarabs) and essence nodes (Aurora scarabs).
Ore > Elemental Scarab > Elemental scarab powder
Plants > Straw Scarab > Straw scarab powder
Essence > Aurora Scarab > Aurora scarab powder
Etching Scrolls
Edit
Etching scrolls "usually" have a 3-day duration but can sometimes proc a permanent version during crafting of them.